Photo courtesy of Joan Doyle
11 years of research, thought and discovery
Like all writers, I find the best way to process my feelings is to simply write my way to balance. Below are pieces I don't plan on submitting for publication. There are 7 books under wraps in the background.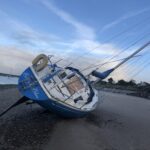 The Scales Of Literacy
"….and also my growing realization that the sincerest struggle to change the world must start within."
Alice Walker
Forward to Revolutionary Petunias &Other Poems (Contained in the edition, Her Blue Body Everything We Know)
Every day now, I see new ways for literacy to be ridiculed – in the most unlikely places. It's become a new epidemic for me.
Perhaps we should start by defining what is literate? Then we can examine the monster that is expectation. It used to mean we just needed to be able to read and write our own name. I have an olden title deed which is signed by a fold of paper. Each person had their own fold, unique. Originally, the idea was to be beyond just simple folding. But now we've raised the bar. We want perfection. We're no longer simply seeking you to do the basics. To be equal. We want the ability to write for the New York Times Opinion section. To use all the correct grammar. Because otherwise you know you're just stupid or lazy. I can never quite decide which is worse.
This is perhaps why when starting out I didn't declare my intention to make the world literate. Because the statistics would have you believe this has been achieved. I'm just an anomaly. My aim was to take literacy and intelligence out of the same sentence. An odd goal for some.
I don't want to teach the world how to read. Or even how to read in a different way – when the one you've shoved down our necks from young hasn't worked.
I want those of us who's brains are wired differently to feel good about it. And then I want the world to value us in our own style. But mostly right now what I don't want is to read any more ridicule or innuendo that compares us to evil. Because the ultimate problem is that when we don't feel good and secure inside we can transform into some of the most destructive humans walking the planet. The ones who insight such hate. Play such games of bluff. You know them well.
This is where the scales of literacy have got us too. I think I saw this long before you.
"I was saved from despair countless times by the flowers and trees I planted."
Alice Walker
I take my solace from the waves and wind. The unstoppable power of nature. It's provided a strange comfort for me since my time at sea.
There's a pod of orcas off the coast of Portugal who've taken to head butting boats. Intent on destruction it seems. I feel their frustration.

Naoisé 17th September 2020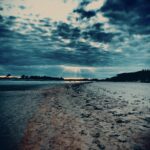 The micro-macro balance
"Sometimes you have to not just dream about what could be – you get out and push and you pull and you preach. And you create a climate and environment to get those in high places, to get men and women of good will in power to act."
John Lewis
In Ireland, we march to be seen in the wrong ways. But I'm struggling to quantify that view.
I seldom ever go back to edit a word I've written. Such thought goes into each one. I think it's more of a poetic process. They can usually stand the test of time. I still don't feel marching is the only way or even the most important way forward. But I've come to admit over the months, that if I was on a different shore – I'd be right out there. It's called protesting or even rioting. Maybe this is our mistake? By comparison, it's akin to a Sunday stroll here.
And as I absorb the words of John Lewis in, His Truth Marching On, I see this even more clearly. However, I also see that I would have been in the background running those vital non-violence workshops to build the core of each warrior. It's the work I do now.
What I've come to see is there is a very subtle but significant difference in marching for your validation from others and your rights.
This means you don't continue to feel deep-seated doubt for your own gender, sexuality, skin tone or place in society. The changes reinforce your own courage. You were never seeking approval – you were seeking fair treatment. You knew your worth before you took to the streets.
This is why we need to build the individual core. Then you can protest for the rights of all.
It's funny one of the benefits of dividing your energies between the personal and the universal is that you often get to work on hurts on a microscale – in order to help the bigger sphere heal. The macro. But all the time you focus on what seems small and individual. But vitally doable.
Naoisé 8th September 2020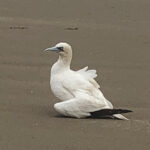 Wishing for a dream
"You must never be fearful about what you are doing when it is right."
Rosa Parks
A week feels like a lifetime now. The terns are getting ready to leave. You can always sense this with birds. They form flocks. The numbers grow in the one deemed to be the best now. But I wonder if this really gives advantage? Must you be a in a flock to succeed? Or will a few close allies do? I look at migration patterns with birds – and think this is why humans make their lives so difficult. It's in our DNA. Why else would you fly 40,000 miles plus? Pole to Pole?
I've had a bird kinda week. I often ask for little signs to know I'm on the right road. What does an injured Gannet seeking help mean? Humanity is broken and you must help? Why me?
We can only judge others actions based on where we are now. I'm reminded of this all week as I watch the insults fly.
Yes, there are those brave souls who fly above the parapet. But not everyone can be expected to do this. And honestly, provoker doesn't always go with representer. Often this comes with that dreaded ideal compromise. The one it's so easy to look back and hate.
Regardless of who you are – you need to grow into vulnerability. Being open about your own demons. Chains. And many horrors. It's so easy to throw the truth out when it's the new majority. A new popular song.
We find it unpalatable that there was a time to pass. A time to emulate a paler tone. But you can only judge from all that has been fought. Unbelievable as this feels. Each success. Each move is still forward – no matter how imperfect they seem with time.
I know how much it takes. How unpopular. How lonely the road seems when you say the unpalatable. The plan weird. A whole country rejoices this week in the back to routine. Normal. I feel so sad. It was like waking for the morning of a funeral. As if 6 months possibility meant nothing. You've learnt nothing – and not just because you haven't been in school.
But to fly solo has no concerns here. There is no gun at my back. The beatings in education may have been just as unpalatable once. But they were never meant to kill. Just bully and conform.
Even as you feel you're still wishing for a dream. And you're tired. We all know clearly now. It's the difference between being a good human or not. No good person can say; "Blacks deserve what they get." That took 57 years. But it's big. And the world is watching. It didn't always – it often looked away. The right flock now has a Black pride.
If you've not read Alice Walker's poem Once – this is a really good week to.

Naoisé 30th August 2020
Residual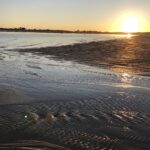 "I tell you there is much to hurt and astound the innocent heart in this world… much, much, much."
Lorraine Hansberry taken from 'To Be Young, Gifted and Black'
She wrote those words in 1954. 66 years, what have we learnt? The billboards have changed. They no longer advertise coveted stuff to buy. But experiences, art, pretty pictures and music. There are glimmers of hope. I still feel I live on the wrong island. The self-serving one.
I can say I've got up every day since John Lewis passed – and done what he asked of us. Fought for what I believe. If I continue, even if it's to be as effective as a dripping tap. Even that eventually will cause someone's need to turn it off. Especially if I imagine it dripping onto your exposed skull. I want to be that annoying – until you can't but wake.
I haven't known all week why I've been thinking about how long it takes. For how far we have come. And then learn it's a century since women fought for the right to vote. Not won it, fought. And yet women don't vote. Cause it was won. Or they don't vote for a woman. Which seems they still don't appreciate the battles.
How long does the residual of each battle take to decompose?
Did you vote for them because they were Black or cause they could emulate white? Are you surprised there is a leftover racism? Like a stale smell. Will you vote for the next in pride?
I keep asking what will happen to the new marginalised? The ones who don't feel better than tabloid?
It's been a bone for a while. Do you know tabloids have a lower reading age? I bet you didn't. I bet you take it for granted we can all read the sophisticated. But does the xenophobia have to be brought with the simplicity?
I want a change without a cast-off set. A residual scum of unrepresented.
I'm a big advocate for there being no stupid people in the world. What they do reflects how we treat them. It's your choice.
A moment which stuck in my mind, in all that has been over the last few months. A comment on the National Theatre Youtube channel. A viewer being upset because in Lorraine Hansberry's Les Blancs the African women doesn't utter a single word for the entire play. Did the viewer not realise that this is exactly the contrast Lorraine Hansberry wished to show us?
Those of us who see a bigger world – have to pause. We have to make an even more humongous effort to present the fair. Not just as facts. But a journey. How long, how far. One everyone can relate too. One everyone feels they can fight for. One where no one feels left out. Or just wondering at the moments of silence.
We must be in this together. No sides. No marginalised. No residual left to haunt us all.
Naoisé 23rd August 2020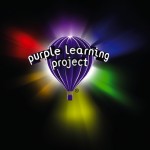 Purple Learning Educational Manifesto – Dr Naoisé O'Reilly
18th August 2020
This pandemic is a chance to press reset on all levels of education and learning. To reinstate the values of education. To address the reality of the deep insecurities of recent generations. The challenges and lack of opportunities they feel. The reality of the sheer disconnect felt by many. The lack of social inclusion and social interaction skills. We can't continue to factory farm education without consequences at all levels of society. Socially, economically but most importantly emotionally.
Below I list my wishes and issues which need to be addressed at every learning and educational stage. I am unusual in that I work with all stage of development from 2 years upwards. I include a change to key stage ages to reflect the core development growth, especially that of our personalities which are not currently fostered in education.
Kindergarten/Montessori/Child Care – up to 7 years of age
Small learning hubs with a maximum of 6.
No assessments. No comparisons. Self-paced development.
It's not necessary to have a focus on literacy, numeracy or learning aims.
A focus on outdoor activities, Nature, Creativity, Play, Invention.
Movement, Flexibility, Dance – Comfort within our own bodies.
Peer to peer engagement, How to make friends, Defining respect, Treat each other with respect, treat others as we wish to be treated ourselves.
Emphasis on learning difference and promoting it.
Understanding and releasing our emotions constructively.
Most importantly personality development, encouragement and promotion.
Primary/Elementary – above 7 years
★Re-evaluation of a number of learning hours needed for students, not the industrial revolution model to match employment.
★Literacy and Numeracy are introduced.
★No comparison
★No achievement scales
★A focus on reflective skills
★A focus on personal achievement and talents/aptitudes
★High awareness during social interactions of no bullying – A group therapy style involving all class approach to bully incidents. No single victim approach.
★Big emphasis on accepting difference, anti-racism or gender-role assumptions, promotion of equality and balance through example.
★Awareness of social media use and its implications long term to your life profile. This may even mean you requesting your parents not to share images of you!
From 10 years
★A focus on having more than one teacher, especially in specialised subjects such as Art, Music, Dance, Languages, Creativity.
★An introduction to bigger concepts such as social structure, political and democrat structures, environment suitability, community work. These are broad concepts as we only begin to see ourselves as different in relation to others at this key stage.
Junior/Year 7/Middle school – aged 11 (on the cusp of puberty)
Students outgrow Primary education a year early and this leads too many of our current society challenges and anti-social behaviours. They need to be refocused earlier with a border outlook. This is also the stage when bullying is based on a sexual, gender, religious and racist nature.
★No exams
★Focus on life skills
★Focus on group facilitation rather than teaching
★Show rather than tell methods
★Introduction to topics in short lessons less than 20 minutes in duration
★Time allocated in school to academic studies reduced to promote:
Project work – including collaborations using online resources to other communities/countries/schools
Community work
Conservation work
Entrepreneurial studies
Practical skills (carpentry, pottery, mechanics, electrical, anything you want to place here)
Political/campaign studies
Towards aged 15 complete career analysis
★Option routes – including leaving for practical career, entrepreneurial one or creative speciality.
★Equal weighting to academic and all of these career avenues
★Option to always return to upskill if wanted.
★Massive empathise during this stage on Sexual health, sexuality, feminism, political rights, voting, gender studies, social studies, anti-racism studies, religious differences, other social concerns including social media impacts.
★Merit scheme for extracurricular activities and external modules to promote passions and interests – will be needed for university applications.
Secondary school/High school – ages 16 to 18
★Merit scheme of equal equivalence for all elements. Academic study does not take priority.
★Study cohort – pick specialist subjects with options for additional small taster modules
★exam preparation – this is the first stage within all of education levels to date with an exam.
★Career preparation: Outside teachers from business, arts, university level to help teach life modules.
Presentation
IT skills
Writing for different purposes
Research skills
Evaluation
Reflection
Statistics
Data analysis
Marketing
Presentation – including arts presentation and direction, group facilitation studies
Negotiation
Debating/expression
University Level
★Total reform of the undergraduate application process – A wide process involving aptitudes, merits throughout whole education cycle to date, passion for area and statement of intent for studies.
★Big emphasis on supporting and promoting first generation to university level.
★Complete accountability for progression rates and continued career rates – funding based on these outcomes.
★Separate research focus to teaching within the university which allows students to pick modules in studies:
practical/design/innovation models
Industrial application module
Pure research module
★Additional modules cover:
Research theory formation/creativity in research
Introduction to Philosophy and how research areas overlap
Grant applications – options, how to apply, a successful grant application is?
Collaborative projects – especially international.
Continuing to research, Masters and Doctoral studies.
Career applications including teaching, practical laboratory careers, data analysis careers, innovation, entrepreneurial, industrial or creative.
★Time allocation for extracurricular activities and interests – encouragement of political, teaching, community-based programmes.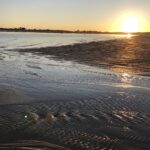 Majorities don't change
"I dream a world where no human
No other human will scorn,
Where love will bless the earth
And peace its paths adorn
I dream a dream where all
Will know sweet freedom's way,
Where greed no longer saps the soul
Nor avarice blights our day.
A world I dream where black and white
And yellow and blue and green and red and brown,
Whatever your race may be,
Will share the bounties of the earth
And every woman and man and boy and girl is free,
Where wretchedness hangs its head
And joy, like a pearl,
Attends the need of all humankind –
Of such a world, I dream!"
Langston Hughes
'I Dream A World'
The day before my birthday I had an unusual and insightful experience. I travelled back to a place by chance – Which I've not seen since my very early teens. It'd not changed. The paint colour even remained. I went down a memory lane where I could reimagine every student in the class. The overall feel. Compare the experience to all the other locations I'd been teaching. The full breakdown of behaviour, demographics and social lessons. I'd never appreciated how much I'd stored. Teaching arts and crafts. I was 12.
My beginnings in studying human behaviour. Reactions in learning environments.
It took a while for me to see what every supporter in 2016 had in common. It should have been obvious. It's not an unusual theme for me. It was in that room at 12. None felt education was accessible for them. That's for someone better. Even if that meant a fight their ancestors started.
Once more there only seems to be two options presented right now – again I see a third.
Do we wait until others are ready to come with us? If we don't are we not just back with a new majority rule? It might have a new colour but does it really bring everyone together? And I'm talking blue, not black. This is the reactive way.
The active is so much more unpredictable – like throwing a bouncing ball at a wall. Trying to predict the trajectory it will take. And knowing that even beyond your control it's path will be judged to death. They'll do their best to just have the power die. Till even you think you can't pluck up the courage to bounce forward again.
So crazy and all as it seems I think we need to lose the majority. I know you think we need it to win. But it never does fully – it leaves the residual in the sludge. Those souls that just feel forgotten. Uncared for. The ones who'll rise again to judge, blame or merely just burn. They don't care once the destroy it all. Neither skin or colour will matter.
Somehow you'll need to forget the sides. And bring each lost one along with you.
James Baldwin was almost there –
"We must dare to take another view of majority rule… taking it upon ourselves to become the majority by changing the moral climate. For it is upon this majority that the life of any nation really depends."
But if we've learnt anything in a pandemic – we are no longer pack animals. We are always selfish. Each for their own.
We need to be talking in ones. Not majorities. It'll be my focus till November.
P.S. I've found him – Rev. James Lawson. The tactician of the Civil Rights Movement. The one who brought the Gandhian philosophy of nonviolent protest to the mix. I knew listening to his address at John Lewis's funeral that he was a man to learn much from. I've started.

Naoisé 14th August 2020
Emotional Quarantine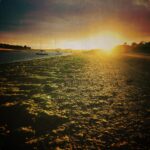 "I think writing really helps you heal yourself. I think if you write long enough, you will be a healthy person. That is, if you write what you need to write, as opposed to what will make money, or what will make fame."
Alice Walker
There is a sense that we've been too lucky. Too lucky to value. We don't know many who've been infected. We can have the luxury of feeling an overreaction. Even on a small island.
There are different types of writers – those who you can embrace in comfort. Take another spin around the labyrinth in company. And then there are those who want to challenge you. To really see the contrast between your own core and the world. These are the ones I love. We're all doing a journey. But some of us are travelling, most are just lapping.
I go into these no man's land places now. What's the non-masculine version of this? No people's world? I don't know where it is. But it feels numb. Then after a period of quarantine from the world and its emotions. I awake with a new clarity. Scribbled it all down and move to the next zone. This week, I'm not there yet.
Naoisé 8th August 2020
Journeys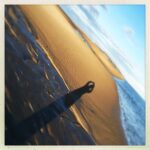 "Not everything that is faced can be changed, but nothing can be changed until it is faced."
James Baldwin
I write journeys. You travel through my writing – not anywhere exotic. Well, through your own soul. And I guess you can be a bird of paradise inside. With all the bright plumage you like.
The world needs two sorts of people for change. Those out front and those building from the inside. I can't find the name for the genius of the Civil Rights Non-violence Workshops? Give me time to hunt. To find that hidden figure who built so many for the front row abuse.
In order to not diminish others, you must be secure inside.
In order to learn differently, you must be secure. To be different takes secureness from the inside out.
In order to be secure, you much have a core. Travelling through yourself to the inside is the only route to the core. But then you can travel out wholly to anywhere in openness.
In order to show others, you can't read you must be vulnerable. This goes for all struggles.
In order to be vulnerable, you need a core.
In order to truly connect to one another, you must first be vulnerable. Which you can only do by having a core. The core of self-understanding.
The core came first which is a little like solving the riddle of the chicken and the egg.
No wonder reading my books is not a passive experience. I'm demanding you travel within the words. But oh how I have watched others travel to such a new place inside. Maybe it is exotic. Certainly colourful.
Has anyone ever seen a cheerful lookin' heron? What goes on inside?
Naoisé 28th July 2020
Conduction To Change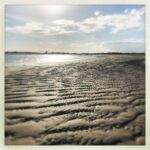 "You know, everybody has setbacks in their life, and everybody falls short of whatever goals they might set for themselves. That's part of living and coming to terms with who you are as a person."
Hillary Clinton
Every day I see a new thread. I never consider that Dr Jane Goodall was ridiculed for believing in the personalities of animals. Now, of course, there are whole studies devoted to this and the communities culture which was so obvious to her.

But then maybe we still don't see the value of the personality quality in humans. That would be different.
With so much at stake and the fact I seemed to recall 29 states had never voted for a woman – I did ask why did we put a woman forward with so much to lose? A question asked in my head because I knew there would be a very good answer – eventually.
And then later I would ask along with much more esteemed people – How could women not vote for her? Or the bigger question – how could they possibly vote for the alternative?
4 years thought – humans need a gradient. Conduction to change.
How different would this time look if a woman hadn't run for president? Would we see the ugly today if she hadn't been the choice?
If a Black man had lost to a racist – would we have got to our current point quicker? Or do we need the integrity of that family to act as our gauge? Change our narrow perceptions of possibility.
Everything happens for a reason. Honestly, they do. Happenings provide those benchmarks that we seem so bad at creating in awareness for ourselves.
To answer why women couldn't vote for another woman we look from the much younger perspective of the 10 years olds of 2016. They were prepared to vote for the version which stood before them. Many don't expect people to go on life journeys any more than they once believed animals to have personalities.
Everyone's actions are a reflection themselves. Not me. And certainly not the people standing before you for election. Especially women. They need to be a little more flawless. Though we're still not sure what image that holds. We voted to measure our own warts. If we'd ever dug them out or just continued to let them grow. The person asking for your vote can't ever have detoured from the perfect – because then you'd have to look at your own flaws. Women especially couldn't do this ask. It was easier to stay unchanged. Even unrepresented.
My only worry is that yes, we need these gradients for change. But must they be so big for us to see? Increasingly, we seem to need such polarity to drive the gradient of change. We need comparison between Alaska and Mojave. You can't see change until something so different presents. You can't see the ugliness of your own choices without. And you can't see the possibility before either, I fear.
Naoisé 23rd July 2020
Two Souls Sail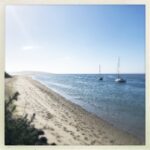 "If you're not hopeful and optimistic, then you just give up. You have to take the long hard look and just believe that if you're consistent, you will succeed."
John Lewis
Many days, it's just me and the heron on the beach. The weather has been that bad. It's matched my unclear thoughts.
Who'd have thought you'd sit having a chat and a coffee with your face mask hanging off your ear? I looked twice. Main topic of conversation, COVID-hair. How are you managing yours? You feel on a stopwatch – have I reached my contamination threshold yet? Is this all others really talk about? You'd think there's nothing happening in the world. Another alien 101 moment.
How fitting is it that Alvin Ailey American Dance Theatre's offering this week was 'City Of Rain'? A dance for grief as a whole race embarks on the journey. How brilliant is it that Rep. John Lewis and Rev. C.T. Vivian keep each other company on theirs? I've noticed that Black men have this beautiful gesture of holding both your hands out front. Like they really have you – there is nowhere else to look except into each others' eyes.
Now I understand why once more I've been unable to read my beloved Black writers. This always marks a moment of pending. I'm beyond questioning why as a small white Irish woman I feel so connected? To a race on the other side of the water which I don't have any knowing link too. I just always know now when I can't read their words something big is coming.
A race has lost their heroes and I don't feel wise enough to make any comment. I know where my next Audible credit will go. I'm fully in learning mode. Was the last 50 days enough of an insight into a legacy of belief? I loved Barack Obama's words;
"And it's because he saw the best in all of us that he will continue "

Naoisé 19th July 2020
Developist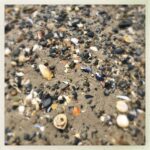 Maybe I'm an essayist? Starting, I coined the phrase developist. Perhaps one develops by the thought invoked. But you have to leave that space for the reader or listener. What I have foundly grown to think of as the projection space. I got excited at some words included by Mary Oliver in her essays, Upstream. I expect Ralph Waldo Emerson is next on my reading list. Crabb Robinson recorded these lines after attending an Emersion lecture;
"He conquers minds, as well as hearts, wherever he goes; and without convincing anybody's reason of any one thing, exalts their reason, and makes their minds worth more than they ever were before."
There is no point if you make the individuals mind seem obsolete. They won't change out of choice but only need.
I walk in the water to cleanse from the frustrations of next doors dogs. Yes, the battle still reigns in my world – And the water still holds the winter temperatures. But I no longer wish to shout at everyone.
Have we changed? As the shops reopen the beaches are desiccated once more. I won't lie I'm part delighted with the peace. Selfishly. Nature was only a filler for most.
I'm often very aware of my own limitations. Both in seeing and helping. I worry that my writing 'War in my lifetime" seemed privileged. I can't be everywhere in the world – or can I? Surely since most pain is caused by what we view as ironically the developed world. If I develop them more – there's the potential to cause less pain?
So maybe I don't live in as helpless a way as I sometimes feel.
After all only the developed have luxury of each choice to make. Not made from a position of need. You don't need to buy the cheapest clothing garment. It can start with the simplest choice of your toothbrush. Will it live beyond you? Can you eat more ethically? Will you choose the simpler life now? Do you have to travel? Will you continue to work to live rather than in reverse? Will caring for the ageing seem like a better idea after all than farming them out? Will you plan a family so you don't have to choose between a job or being a parent? Are two going to make that choice rather than asking one to feel guilt? A child needs an abundance of love for secureness. One I know they won't gain in a creche. Will families contain multiple generations again?
Do others really have to ask these questions for you?
Can someone please create an economic structure that is not based on need? How many trees need to be planted – could these not be a business? Could the developed not go online and buy a tree to plant instead of an onesie?
And the biggest one of all – how does education help you? What is education? The ability to cook a meal when you can't eat out? The right to more choices? Or the need to feel superior?
Naoisé 13th July 2020
I wrote this piece in March 2020 but didn't put it out until now, July 2020, to go with Episode 154 of the Purple Psychology Podcast.
Insinuations legacy of '#MeToo' campaign
Once meeting a friend for a drink I opened the conversation; "Do I talk to women's tits?" She assured me not. This thought had been sparked by a very high-level meeting the same day where I'd spent two and half hours with a woman obsessing over her own cleavage. As I sat talking to a spot on the wall, I wondered is this really my problem? Or hers? Why did she wear such a top and chose the couch seating if she was going to feel this uncomfortable? This was the first in a series of experiences as a gay woman which would raise questions in my mind as to how male counterparts feel in such situations? Did it make it better or worse when the woman would come out later? I didn't feel any less hurt by the incident. Probably more. It made it seem more personally offensive to me. I've always been an advocate of women treating women better than men. Hence my distress to my female heterosexual friend.
As the '#MeTo' hashtag campaign broke I felt serious misgivings. It felt like a witch hunt. I wondered what the lasting implications of such a campaign would be? Unlike many others, I've had extensive interactions with women both personally and professionally who've experienced abuse. This leaves you in very vulnerable tainted mindset. Your boundaries have been crossed. You've been violated. You rightly feel vulnerable. You feel society has failed you. It's very difficult to take the barriers down again. It takes a lot of work and self-awareness to create a healthy mindset to human engagement again. I worry within the 'me too' campaign it's too easy to promote the damaged unhealthy space many abused people find themselves within after such trauma. I saw first hand how women who'd been assaulted jumped to support allegations of others. And they are just allegations. We can't trial people by social media.
Have you ever sat in front of a teen boy who's tried to kill himself 8 times already in the last few months and is carving his own body up in self-hate? All because he made a stupid show of attention to a girl in school. One which if she'd deemed him attractive would have been fine. Have you ever heard of teens being talked into the sharing of exposing photos for them to be shown to the whole class? Have you ever dealt with a young adult male who's been wrongly accused of sexual assault? Watching his whole life disappear in a drunken haze of greyness? If you are both that drunk is sex consensual? I worry that all these grey events can now be trialed by social media. We've set the tone. It's easy as an adult to look at these situations and think how did you ever get yourself here? But the exposure on social platforms for your innocence is terrifying.
But is there any more clarity on what is sexual harassment, assault or just unwanted attention or teenage incompetence?
As a gay woman who naturally forms deep connections and bonds with those around me, of both genders, I've experienced some caustic reactions in my life. However, never from men. At points, I wrestled to still engage openly with women. I've become obsessed with light, wholeness and being able to shine brightly with a lack of fear for any consequences. I think it's taken me years to realise that many other's interactions are all based on a credit system. One I haven't been counting. Why else would you care about another human except if you had an expectation from them? Many seem to be assuming that sexual favours have to feature. I'm left feeling gullible.
I finished my degree in self-imposed isolation. I joke it's why I got a first. I'd been friends with someone. I just assumed it was pure friendship. No hidden agendas. Then I found myself on the receiving end of a wave of horrible emails. I'd not seen the undercurrents that had been playing out. I began to wonder if pure friendship between women was ever possible?
But more a frightening wave has started for a younger generation. It's now so acceptable to make accusations. Just throw out whatever you think will hurt the most. I wonder how many of you have had the 'text-by-jury' message? And not realised? I've had a few over the years. I'm thinking there are multiple voices here and very little of the person I'm texting. It's interesting I've often found when you seek clarification amongst the innuendo you will find people running for the hills. Then you are just 'ghosted'. In the silence, you are left to sieve over your own motivations and integrity. You'll never be given clarity.
These cry wolf accusations come at a great cost to human interaction. One which is not even currently being counted or acknowledged. Most people don't have as much life experience as me in dealing with such a spectrum of people. They haven't listened to all the stories and combinations of pain in others. Their day job is not analysing human behaviour. They don't have the tools needed here to cope.
If I'm left with scars. How are others feeling?
Footnote to 'War In My Lifetime"
On Friday the 13th of March I wrote a piece 'War In My Lifetime' – I used this quote from George Washington;
"My first wish is to see this plague of mankind, war, banished from the earth."
And at the time, I had a niggle. I even found myself after a search on Google typing in desperation – was George Washington was a good guy? We don't study American slave history in school in Ireland. I'm not sure you do anywhere else either? Maybe this is why I couldn't find that George Washington was not a good guy. Like all my writing, there were multiple meaning for me in the idea of banishing "this plague of mankind." I was thinking about all our dysfunction we need to lose from society. Now perhaps I just have an even bigger statement of that intent.
Naoisé 7th July 2020
Exiting The Matrix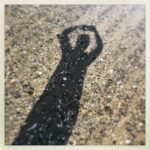 "If we want a better world, we have to make it ourselves."
Alice Walker, Taking The Arrow Out Of The Heart.
This is a book to remember all I can't forget. Ever. That sense you can make a better world. But not just because you make others think or even see. That by each word you place creates stepping stones. An anchor inside. A core. (I wrote that before I read the above inscription).
I've never seen the Matrix. But too many talk about it in relation to reading my books to ignore. Some even bluntly state that reading them is like taking the 'red pill.'
Why do I get so frustrated by others ideas on how to leave the Matrix? Because they seem to suggest there are only two options. I see three. And only one of desire. They talk of you being plugged in or not. But I see it as about how you cope in chaos. How the Matrix is simply humanity we are all trying to navigate. You can't ever just be left with the rather linear choice to live in hell or leave the Labyrinth as most spiritual leaders do. With the supremacy of those who chose to live on the mountain – make well-chosen suggestions that let's face it can only be thought up in isolated bliss.
These perfect souls aren't living in all. And I bizarrely can't create in the cleanness. I need the grit of humanity to place those stones. I think this is why I live in the middle. The core.
How do I answer, in the pub, what do you do? If I ever go back to a pub that is. I support people to live in the Matrix with a core. So they can not only cope but totally experience all of humanity – while they are making laps. Feel it all. Live it all. Grit style. Help all. To be the best of themselves without having to leave the complexities behind.
What's the job title for that?
To know we don't actually have to leave the Matrix. It's possible to live a fulfilled life within its midst.
The world isn't divided into good or bad people. Those in or out. Sirus of Harry Potter made this point. It's all in the balance. Not one-dimensional living.
"The world isn't split into good people and Death Eaters. We've all got both light and dark inside us. What matters is the part we choose to act on. That's who we really are."
Sirius Black, Order of the Phoenix. J.K. Rowling
You can separate the art from the artist. And besides as Some Like It Hot ends – "nobody's perfect."
But we do all have the choice of what our core is formed of inside. Where our centre of balance rotates from. Since we live in the world from the inside out. Grit style – in the Matrix. Still plugged in. But with an awareness that offers hope. Beyond you.

Naoisé 5th July 2020
Individual Voice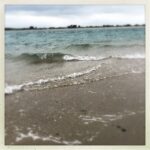 "One of the processes of your life is to constantly break down that inferiority, to constantly reaffirm that I Am Somebody."
Alvin Ailey
Town has a post-war feel. You are looking around to see who has survived? Who's still in business? Wondering if you'll ever see many of your favourite haunts again.
Every action comes with a risk assessment. I've wondered can you be over the limit from hand sanitizer?
The world massively feels as of it is spiralling once more. Some people leave their home like me – once more to explore simple places such as a gallery. While others risk losing their's altogether as the rent is due. We see progress in democracy in a new spectrum of election. While others risk total loss of freedom for such ideals.
Nothing I do feels enough.
But without the core individual what hope is there? I bumped into someone today who reminded me why I left theatre. I'm always surprised when others know me after all this time. It was the show where I was so bulled by the stage manager I thought – I'm better than this. I can do more.
I often wonder now if I'd met the right people would it have been an outlet for my creation? My thoughts?
Because the biggest gift of the pandemic has been the arts streamed. All I wouldn't normally get to experience. And I know clearer than ever that dance choreographers speak my lingo.
The irony as someone who can't conquer their fears and self-consciousness – to dance. It's where the trauma of school hides.
But both Alvin Ailey and Pina Bausch represent the core for me. They give the individual the form to express the inside. They want the unique. They know no two bodies have the same shape. The same way I know we all process the world differently. One size never fits alls.
Could you imagine if we were taught to swagger down the street with our unique voice? To not all learn to march to someone else's shape?
I have many fears for the earth right now – but strangely I know the arts will rise from the ashes. There can't ever be a world without people who see the need for the individual voice.
Naoisé 2nd July 2020
Strangers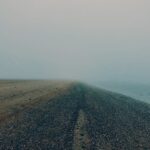 "Some fools don't know what's right from wrong
But somehow those folks belong
Me, I try for all I'm worth
But I still remain a stranger on this earth
Some people gloom, other folk cry
Me, I have to struggle to keep alive
Ever since the day of my birth
I've been a stranger, stranger on this earth"
A Stranger on Earth
Dinah Washington
A butterfly almost flew into me in the fog. It's part Hound of the Baskervilles out there and part fluffy duvet day. There's a comfort if you wish.
The end of school year photos have a new feel. Those self-assured confident beings. Smiling back. I wonder what's the purpose of school? To batter us? To kill our love of learning? In the midst of what's been seen as an almost wartime era for those souls – I see such growth. I'm filled with hope.
We debate the abolishment of exams – seriously for once. Universities look at intake in a new fashion.
One of my original teaching team jokes – "it only took a pandemic for others to listen." Our students are all thriving. They've had love – family time as their parents stepped off the hamster wheel. The space to change. To learn at their own pace. To for once not feel behind. I often describe learning to them as a horse race – one they start out of the stalls late. But not to worry because in the Grand National many will fall and they'll have time to catch up. The race was cancelled.
There's been no pressure to fit in – to not just feel strange. The lack of comparison has fuelled the greatest metamorphosis.
And yes at times they've got lonely or bored. But they've had the time to explore emotions too. Less noise to distract.
Of course, there has been dysfunction too. But as I hoped we've not been able to close our eyes to this either. To pretend it's not there. Everyone has been left feeling a part to play. A need to support.
So when we go back to school again will we no longer just be strangers? All trying so hard to fit in. To pretend – to not drown in the soup. Will we seek to grow here to too? To feel nurtured and not compared. Butterflies in the fog.

Naoisé 26th June 2020
Time for the individual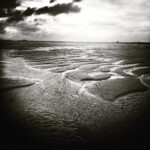 "Her going did not so much make me lonely as make me realise how lonely we were."
'Jimmy', James Baldwin on the passing of Lorraine Hansberry
It's been extra hard to distil my thoughts in chaos. I've joked that there are so many things I feel angry about – I'm not sure which to pick? Where to begin my focus.
My folks feel relegated. As do all vulnerable people. We've created a world were materialism is seen as the only possible economy. As people queue up once more to buy items they've not needed for months. The pollution levels in order to make these coveted status symbols have returned to normal too. Surely there is a better wheel for money to turn? Jobs created in environmental care.
You see small wins. A new awareness. A fashion change, almost. And then you see a viral video of a woman threatening to teach her grandchildren to hate your skin.
And you wonder if anyone has even touched the surface of the generational patterns on both sides of an increasingly separate chessboard? You feel a new sadness to grow in the old.
And still, I keep it together. Have pride because my own tribe care. I've realised in the recent months that I truly am surrounded by decent people. Of course, there are others who stand out strikingly. Both in their silence and their selected likes. It's not possible to just like a part fo me. You're either fully on board with every moment of sacrifice I've made for true change. To continue this thankless journey or you're not.
And I know all too well what 'Jimmy' meant when he wrote of the loneliness losing his true friend and champion.
Maybe this is why change takes so long. We simply haven't found each other? I wonder how many others sit in longing reading biographies of dead pioneers to feel as if they've died all over again? Leaving such loss in the world. But you know each one who has passed has inspired another.
This is why the time we find for the young, the next generation, is so vital. Naturally, this knowledge has given me yet another reason to admire Gwendolyn Brooks. And now I have a new work to search out – the poems she self-published with school students. To give them voice in despair.
No matter how big we become – I hear over and over we need to find the time for the individual. No matter how long the day. How big the success. The movement. Those snapshots of moments with the next are all that really matter. Where the change sprouts.
Naoisé 23rd June 2020

Heart over mind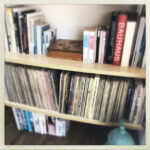 "The most common way people give up their power is by thinking they don't have any."
Alice Walker
As I write to the stings of Zoë Keating – I walk the beach. It's where my best ideas flow. I compose in my mind. Take out my phone so the words don't float out to sea.
I'm pondering yet once more how to stay optimistic. The singularity of people who like me but not my work has not been lost to me. I ask others who can do both – they remind me how quantum a jump my thoughts need. Another tells me the greatest gift I gave them was self-validation. I marvel once more what it means to have a whole soul. What liberation is possible for you.
Lately, I've begun to realise many people don't listen when I speak. They aren't hearing my voice as they're too busy projecting their own insecurities. Many of those who get me often ask – why do you stay in Ireland? Partly because I realise I couldn't create in perfection. I need the gap between me and my environment to churn. The ideas flow in the isolation. The roots needing to be formed to jump the hurdles of change.
But in the last two weeks, I've started to see I stay for the possibility too. The hope. I stay for the heart. It's what I missed most when I lived away. As many conversations have ragged in these weeks it's all too easy to focus on the squares of the chessboard. When the real debate is between the lights and dark. The heart and mind.
In music, we show our connection to the body, the heart and the nature held so dearly. I often say 'As Gaeilge' was never meant to be learnt. But spoken. Lived. As a deeply lyrical language. Hidden in those soft tones is the heart of us. The best of our hearts. The possibility. The connection it's all too easy for us to lose.
And yet, my folk's record collection is prominently Black – was this where they sought their answers? As I do in books? I never stopped to consider before as I absorbed the messages that this was usual for insular white Ireland. They searched for imported records from a land they've never yet set foot on.
Maybe if we all just communed in music the world would be more balanced? Maybe the job of the writer is to remember to connect to the heart in the same way. To not allow the mind to take over. This is what Black writers manage so eloquently for me. I was excited to read Leopold Senghor's thoughts through James Baldwin;
"It was the esthetic which attracted me, the idea that the work of art expresses, contains and is itself a part of that energy which is life."
And I'm left to ponder does any of our mainstream we reward so avidly even come close to achieving such a feat?

Naoisé 14th June 2020
An orchestra of conversations
"I never met any of my friends, of course, in a usual way—they were strangers, and lived only in their writings."
Mary Oliver, from 'My Friend Walt Whitman'
There are so many conversations at once. It's a din orchestrated by inequality. I worry we can hear all the instruments at once. They form an interconnected melody. Which makes it ever so much more confusing. I know each instrument plays its role in the control. The supremacy held but by the few.
We've voted a bully into office on the promise of racism. The branded statement implies no part of a race in the building of a society. He uses power to create image. The same power that costs Blacks lives. While inequality fuels the smooth running of the machine. The insecurity ensures the wheels will continue to roll. And they've rolled already for hundreds of years. Within the marginalised groups you will hear voices that aren't even heard by those whose company they keep.
And as I read words from 60 years ago they feel as fresh and raw as when written. When I hear the journey some have travelled to success I'm reminded what a rare feat they've made. But one that must be focused on for hope.
"… America is still the land of opportunity and that inequalities vanish before the determined will. The determined will is rare – at the moment, in this country, it is unspeakably rare – and the inequalities suffered by many are in no way justified by the rise of a few."
Fifth Avenue, Uptown; a letter from Harlem. James Baldwin, 1960
And without these words or pioneers, I'd feel no hope at all. I listen to how they formed avant-garde groups with longing. And wish my own tribe weren't so far away. Because in all this unrest it's become harder each day. Harder to believe you make any difference. Add any voice to those who still seem lost in the complex conversation.
Naoisé 10th June 2020
Expression is the real intelligence
Well, enough of slump, enough of Old Story.
Like a clean spear of fire I am moving.
I am not still. I am ready to be ready.
I shall flail in the Hot Time.
Extract of 'THE NEAR-JOHANNESBURG BOY'
Gwendolyn Brooks
I feel on such an island with my thinking. We live in a global world and yet so few seem to think globally. Weave threads of humanity.
I watch many miserably fail to walk the line of voice and reason. Listen and learn. Care and conscious. I endlessly worry about each new understanding I speak. Will it be met in the openness I mean?
But then I remind myself that most only listen to respond. Not to learn. Not to try so desperately to seek the root meaning to understand what is need for change. For hope. For all.
I'm reminded why I once wrote that our motivations are so much more important than our actions. It's as if others can sense the unspoken desire from others. You're not really motivated in their change but your voice. You don't really care about the freedom of their dreams – only your stance.
No wonder this seems to be a line I lose sleep to walk. There is so much to consider before a word is ever uttered.

Naoisé 8th June 2020
Belonging
"A child that is not embraced by the village will burn it down to feel its warmth"
African Proverb
Once more I can read Black writers again. It's as if I can cope with all that's been bubbling when it's come to the boil.
For weeks I've been unable to take my loved solace in their words. As I listen to Barracoon, Zora Neale Hurston – I'm reminded of what I'm so drawn too. The unwavering need to present others in their own voice. Not some edited intellectual ideal of prose. The real accent. The real pronunciations. No glorification to create equalise. No, loss of self. And then I learn again what an impossible journey that was for others to make reality. How they never survived to see the book in physical publication. How much their ideals cost them and how little we still acknowledge this fact. 91 years beyond the first interviews.
Even today we don't encourage those to write in their own voice. We judge you based on your use words. Your assumed education and your rights based on the elegance of tone. Our unconscious bias ever present.
We mock others faults rooted over and over on their use of grammar and inarticulate mistakes. And as I read list after list on what I'm meant to absorb to educate myself. To understand. Still the most authentic are hardly ever present. Still, Alice Walker's reality doesn't take front row. Top choice.
What are you really educating yourself on? Your ideals still? Your sense of equality – what you expect the voice to speak about.
And in all this unrest we still fear the real. The authentic. The honest. The raw. And that with doesn't match our own puffed-up sense of self. That scale we use to judge in the hidden.
It doesn't define people as good or bad. Whole or insecure. But more than anything it doesn't invite those who feel the same to booths to vote for a better life too.
Naoisé 5th June 2020

Feeling Good
"I have a dream… "
Martin Luther King Jr.
Isn't it strange when you know more than ever – that everything bad happening in the world depends entirely on how each individual feels? How good they feel inside.
How threatened and insecure they feel in a moment.
But then in a way you know it makes it all so easy to fix. It makes change possible one by one. Each filled with love not afraid to feel. To question. To do what seems right not what seems easy.
Because it's not always easy to stand out from the crowd. To do the opposite. To not go along with the mob. The expected of the pack.
But in a way, it's all so easy. So easy to feel whole, different – that you don't need to diminish another. To feel threatened for no good reason. This is the power of one. The idea I've spent my life devoted to in recent years.
All I need to create is balance within each individual. For them to be able to see those around them in truth. With no bias. To always put the best forward. To look for the best from others. Then every dream is possible.
This is the ugliness unfolding you have bred for generations. How could you possibly need to own another human life if you felt good about yourself? How could you literally swash the last breath out of another? How could you instantly jump to bad assumptions? How bad do you need to feel to want to burn it all down? What will it take for us to see each other's reality? Who can possibly stand up and tell us to feel good right now? That it's ok to go home and forget all this ugliness which has festered inside. And how bad do you need inside to feel to fan the flames?

We can only ever look at another in a way dependent on how good we feel about ourselves inside.

Naoisé 31st May 2020
Speaking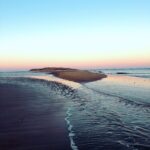 "Mother Abbess: Maria, these walls were not meant to shut out problems."
Sound of Music
Another first for me after Frankenstein. Yes, I've seen the Sound Of Music before in any form. There is plenty to hate. It's a bit archaic in roles. But also it's a film ultimately about expression. How much music matters. How to express our feelings and how to stand true in our values. Probably quite a good one for humanity to experience right now.
How many are using home to hide? How many are reemerging to truth?
And as the weeks roll on – we still live in a world where others passions are sustaining us all. But we are still not encouraged to have our own. To sing our own hearts. Still, the focus remains on the maths and the most boring of school. Who determines the weighting of learning? Which subjects matter more.
You can come out into nature – but that doesn't mean you match it. The beauty or the power. The Terns after their long flight from Africa have been safely netted and yet you stamp through. The sea rages and yet you paddle with lack of concern for the depths.
There is so much out of sync right now. None of it resolved in school. There is a deep divide in the city. The self-worth gap I've always known is there in new technicolour ways. If you don't love yourself – How can you care for others? There's such a strong correlation in handwashing and self-worth. Mask wearing and defiance.
Are you the same people who didn't feel represented in school? The ones we argue over correcting your work? You feel like pawns in a twisted game. I'm reminded why I started out to speak for the students. Just like the Lorax who spoke for the trees.
Now we need people to speak for them all. The frontline, the undervalued, the one's lacking self-worth, nature. Gaps of all sorts that still haven't been filled. The students who grow into teens who riot.
The baby fish have doubled in size in a week – Do you care?
Naoisé 26th May 2020
Navigating the Maze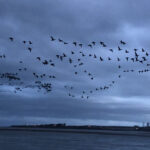 "We are only as blind as we want to be"
Maya Angelou
People don't know what to do when they meet now – they end up looking like meerkats. Only more awkward.
As children go back to school – it looks similar to something in a really bad sci-fi film. Without the social interaction, I'm left to wonder what the purpose of school might be? Not education – that's a different question. But what can you gain in a glass cubicle opposed to a screen?
If we aren't renewing the hamster wheel for everyone. Is it not time to stop and ask what our children need? There are people who've enjoyed this time at home with their children. Weird and all as they may seem to others. We know free-range eggs taste better. Are healthier. Why must we insist on factory farming young minds? Again it's the corporations deciding that we don't need offices. Not us. It's all in the margins – not the humanity. And I've been asking for years "why are we building more offices?" Ones that we need to travel too? And gradually the cars reemerge on the roads and I wonder – did you see the nature bloom?
It's as if all the inequalities are laid out fresh to pick over. The ones that seemed better in all the clutter. Race and gender continue being the two biggies. But social economics are in there too and all too often still correlate.
I still can't read the dark. The soul searching of others. I can only focus on the beauty left behind from a past generations. Gibran didn't write for his time. And Rachel Carson never lived to see the awareness. There is so much ugly on show now. I wonder will we really look? Or will we just shuffle it around some more and go back to a 'new normal'.
But I see glimmers of hope. I get asked to help for what I do. I'm seen in a new way. Until now all too often many came to search for what they thought they wanted or needed. The guise of success or the distraction from the suffering. Few asked me to do my real work. They didn't even know they needed it until now. But yes, If you understand yourself better you'll probably find it easier to navigate your way out of this new maze.
I write in my journal each morning – 'this is your time'. It was a phrase that was repeated to me over and over by those close at the start. Almost 4 months have passed. And yes, it feels true at last. Unicorn season has arrived.
Sometimes you don't need the loudest voice but the longest.
Naoisé 20th May 2020
Strolls and random thoughts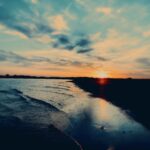 "I've looked at clouds from both sides now
From up and down, and still somehow
It's cloud illusions I recall
I really don't know clouds at all"
Both Sides Now
Joni Mitchell
My new soundtrack to the sunsets. It's perfect. And the water is warmer to walk in.
I saw two seagulls sitting on a car roof today talking – "will they ever eat out again you reckon?" , "I'm sick of raw fish – I haven't had chips or a danish in weeks now."
I saw the morning meet and greet of dogs with social distancing. A woman obviously stops outside a fence every morning with her dog to say hello to the one inside – She was like "anyone would think I'm mad talkin' to a dog?" I assured her I got it.
These are the random thoughts which go through my mind. The small interactions we've all missed. I've a new facemask – it's got a dog face. People are friendlier now. Is a smiley dog less threatening? Or is it just I look ridiculous and that's more comforting? Engaging smiles.
Naoisé 15th May 2020
Understanding in the madness

"Nothing in life is to be feared. It's only to be understood. Now is the time to understand more, so that we may fear less." Marie Curie

A source of amusement for me has been the phone-a-fix-line that my Dad's phone has begun to resemble as the weeks trundle on. The machines break and he offers CPR over the phone. Not just for his speciality of washing machines but also roller shutters and even cars.

Is this where I got my need to fix things? Why did I have to pick people? You can't fix people.

I realise now that instead of seeking inspiration in cafes. I'm trawling social media. But for the comments on articles. The human interaction. The reaction. The inspiration I miss from public spaces. It's taken me 7 weeks to realise why I'm on social media more. It's not the memes or what I share to help. It's the creation from the normal. Or what others are seeking to be so. Nothing feels normal anymore. This isn't bad. Not everyone would agree.

I swear a crow just sang to Zoë Keating. It worked.

So what have I been struggling to understand? Roles. What happens when they change? When we lose ours? I expect the escalation we've seen in abuse. But also it makes up the complex tapestry of distance between the generations. We've spent so long as humanity seeking equality – balance within the two by two.

Top moments for me in the last few weeks – A child named for a life on Mars. The need for other sane people to tell you not to drink bleach. What's worse the suggestion? Or the need for someone else to tell you it's a bad idea? The breath hole cut in the front of a face mask. The armed guard for a barbershop. We need haircuts that badly? We all need to book log cabins in the wilderness when this is over? The need to get on a germ-filled plane to fly to the sun? We have sun. This is the wishlist after lockdown?

We are all in the starting stales waiting in anticipation of rushing back to 'normal' – Why?

And I want to think about why gender roles have not balanced for humanity in the midst of all that? No wonder I can't write or think. Or see the future. I can't understand. I can't fix. Is this why Marie Curie focused on radioactive elements?

Most of what is gained is still not by choice. The closing of the ozone hole. The blue skies and Himalayas glory. The work life balance. The office space not renewed. The lack of travel. The localisation of economies. The exams gone. That one created the most cheer. Will there be a new way to see the brilliance of young minds? Will learning become a love rather than a chore once more? The most unlikely people are growing vegetables. Ones who never found time to cook them before. Life skills being learnt once more. How can we not have had the time for these? Will creches go too?

I think I'll stick to Zoë Keating and the crows for a while longer. It's not the time for big questions. Even small ones – why can't you just wear a facemask? Holeless.
Naoisé 13th May 2020
Authentic Frankenstein
As I couldn't read for years. I'm still playing catchup. I missed the classics growing up. I never knew Frankenstein was about being different. About needing to be loved.
To watch the show to the backdrop of such a powerful Supermoon. Feels potent for our times. No one can be immune to the transformation possible now. Good or bad.
"If I cannot inspire love, I will cause fear!"
Mary Shelley, Frankenstein
Doesn't everyone just want to be loved for their most authentic self? To be seen for who they are. Truly? And accepted in this version.
It was as if in a way Frankenstein arrived with an innocence. A unique set of values-driven from the most poetic works he'd learn to speak from. His expression was based on the ideals. And then he became the monster others could only view him for.
"I could not understand why men who knew all about good and evil could hate and kill each other."
Mary Shelley, Frankenstein
How many people become the monster because they feel this is what is expected? How many spend their time changing to suit? How many can say they are the same person to all? That they are consistent?
I was reminded in conversation yesterday that what I find most draining is false. I always know when others lie. I struggle to sit in a space when someone has false tonality. Yes, I'm that much of a tuning fork. Which is ideal for work – but sometimes I wish there was a special coating to block it all out. To create off days in the mix.
When people write back to me and say "it's very authentic." I want to ask – "what other way is there to be?" How can I be anything but myself? Is this a gift or a curse? Would the world relate to me more if I could change shape?
Can the world ever love Frankenstein and not create a monster?
"I have love in me the likes of which you can scarcely imagine and rage the likes of which you would not believe. If I cannot satisfy the one, I will indulge the other."
Mary Shelley, Frankenstein
Is this the choice some make? The one which seems so alien when you have such a strong North? Is this why we stage tests for unconditional love?
We can't all see the scars, falseness or reality. We're not all searching for the truth inside. We aren't all focusing on the potential. Some of us are playing games more than ever. We're all afraid to be judged. It's why we spend so much time perfecting the outer skin?
Naoisé 7th May 2020

Possibility in small moments of feeling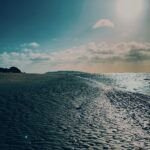 "Those who contemplate the beauty of the earth find reserves of strength that will endure as long as life lasts."
Rachel Carson
As someone who is always seeking potential, I'm drawn to focus on nature now. It offers the most positive tangible outcome.
The depths of darkness within humanity have never been so much on show. The inequalities I've always known have their own show.
Our clapping and cheering for the front line feel akin to throwing confetti on a battlefield.
I can't read the writers who normally speak my language. Appeal to my soul. Who see the depths of both light and dark. It's too easy now to focus on the dark. I alternate between reading the mindless imaging of crime writers – to re-reading those books which gave me such hope in the past.
So in all this unrest, I'm watching the birds. Marvelling at the clearness of the ocean. And reading the dreams set down by those who wanted us to stop.
We may not have stopped by choice. But nature is not fussy. It'll take whatever we give.
All I've listened to this week is the rather unsustainable argument that school needs to be opened again for children's mental health. I've never heard such utter rubbish. There are many I know who've stepped off the grid happily. By choice. They are only missing their tennis lessons now. Most other external activities arrive online.
We only want to go back to school to fill the void. Or more worryingly to reduce the child abuse. Distance offers hope. And yet I know how many new skills are possible from this time. What potential is held for a new generation.
Education only served to kill the environmentalist in me. It's taken a pandemic for me to go back. Embrace the reasons I was allured to learning.
So I'm drawn once more to read the words of those who've created change. Who've stayed optimistic in the face of such adversity.
What does it take for possibility? The ability to stay and treasure the small moments. To really look around.
"It is not half so important to know as to feel."
Rachel Carson
Will families ever have so much time together again? How hard is it for them to all stop and feel. To allow the emotions to roll through. To not punch out.
Naoisé May 1st 2020

Dress rehearsal for living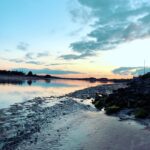 "The breezes at dawn have secrets to tell you
Don't go back to sleep!
You must ask for what you really want.
Don't go back to sleep!
People are going back and forth
across the doorsill where the two worlds touch,
The door is round and open
Don't go back to sleep!"
Rumi
That quote was saved in my journal 3 years ago today. I always feel ahead. Lost in the ether but wondering when others will start to ask questions. Not even the right questions. I don't think there are right answers. I once wrote; "I'm an educationalist who doesn't need the right answer."
The themes this week for me have been – how so many have poured their souls into work to never live to see the results. Good or bad. Finished or unfinished. How fitting for a time when we fear losing so many pioneers before their prime. Some of them have needed to wait decades for their day.
I've distracted my woes by absorbing as much online culture from across the globe. Using the time zones to advantage.
I've often joked that I don't know where unicorns hang out. Last night, I had a clear sighting as nearly 5,000 hung out at Universe In Verse. Streamed from New York. It was this vibrantly awake gathering. Merging science and expression to honour Rachel Carson.
And yet I have this sense that many are only changing for now. This is temporary. We'll go back to normal soon.
What iteration of life can you dream up this week? How are we going to create abnormal in normal? Because for some of us, the unicorns, this isn't that for from normal you know. Except we cut our own hair now.
This isn't a dress rehearsal for living. It's an invitation to a new show. A simpler one. One with more unicorn gathering to honour those pioneers who didn't live to see us all awake.
Please don't go back to sleep.
Naoisé 26th April 2020
Earth Day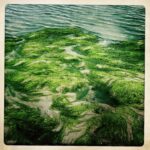 "What you do makes a difference, and you have to decide what kind of difference you want to make."
Jane Goodall
Dedicating books means a lot to me. I've discovered after two years of writing that if I dedicate a book to you it's because you've helped me in some way to recognise a piece of my own soul. One that I've taken for granted. Somehow in seeing what I admire in you – I learn to value a part of myself. I'd not done this for the last one in the current set yet. But yesterday I wrote the following which seems so fitting as we approach Earth Day.
"Reading Reason for Hope by Dr Jane Goodall as I started writing the first book in this series was pivotal. She was the first scientist who I felt had the balance between science and spiritualism. A key that I needed to bring them together in myself. I'd spent too long turning my back on my own scientific grounding. Which is ironic since it was My Life With Chimpanzees which helped me ground my early work when I first started my own school. She's helped me to come full circle within myself. Bringing two different parts to make a whole. I hope my words will help some of you to do the same. But Dr Jane Goodall has been my teacher. Thank you."
And it's not just any Earth Day – This one has a different vibe. How much more conscious are we? Who'd have ever thought oil could lose its value? That goats would take over towns and monkeys would riot? That dolphins would be rescued from our beaches? Two months on this is starting to resemble the reset I'd hoped for.
But I've always been in awe of those people who work in conservation. Fighting a diminishing world. My oceanography background has taught me to look below the surface. For the true meaning of behaviour. The true value of education. I always compare my work to peeling an onion. But how do you get up each day – Fresh. To face such adversity. Such destruction? Such loss? That's all so much in your face? I've always had such admiration for these people who can do this task. And do it with such optimism.
How? How do you spend a lifetime seeing the worst of humans and still think the best is possible?
I expect the answer lies in concentrating on the small victories. Holding each one in your heart. Till the next. Knowing they all add up like compound interest. But with a greater value.
There have been so many victories. Big and small. That 11 years on I'm almost unable to recall them all apart. Of course, each one adds to knowledge to help the next. But I'm starting to enjoy this space where all the stories merge.
This is a time of true merging – balance. We are balancing every aspect of our lives. Our work, our family. Our hopes, our sorrows. Our choices, our impacts. Our inner and outer worlds. I've spent two years writing about our core. I still believe more than ever when this core is whole, our contribution is clean. It's unconditional. This is the best possible for me.
Maybe it feels terrifying to some to sit in silence. To stay put. To feel so contained. But the gaps are showing. And maybe it's only when we see what's missing we start to seek a whole? An internal core. One that doesn't need to be filled in every form. That doesn't cost the Earth.

Naoisé 22nd April 2020
Unpopular motivation
"Progress lies not in enhancing what is, but in advancing toward what will be." Khalil Gibran
It's almost 7 weeks since I've been in the city. Since I've left my home for more than to buy food. I've joked not much has changed in my life – except food shopping is potentially life-threatening.
I'm still not craving anything except for the world to be a better place. For humans to be a better people.
I can't help but chart the ebbs and flows of narration. It can be simply summed up – if you have a self-absorbed boring pointless life out of quarantine. It'll look the same in lockdown. If you are craving a holiday from now – it's probably not an abnormal feeling. If you don't have equality in your relationship. That probably looks worse now too. If there are children in the mix, one of you is feeling aggrieved doing more than your fair share. If you don't normally go for a walk on the beach. You're probably the one stamping along in despair unable to smile and say hello. You're only out because you haven't got anything better to do. If you spend hours with a fishing rod happily. You're still out from sunrise to sunset. I've seen you now as soon as the fishing season has started. You've been waiting for the season to arrive while others are still oblivious of the swallows.
And now anyone who says you can gain productive, harmony and happiness right now is a very unpopular bread of being. I can still achieve this though only when next doors dogs shut up. Because I've nowhere to go to get away. No escape. As I read story after story I'm left with a sense that this is how many feel about their own children. Was I really the only child capable of self-entertainment?
And you know the reality right now with the beach invasion and chaos here I don't have any more constructive hours in the day. I re-recorded several sequences of a 4-minute podcast earlier. Because even 5 consecutive quiet minutes was beyond hope. But then it's partly my own fault as I got up late.
So this weeks ebb message is how unpopular it is to motivate during a pandemic.
The irony is most of what you are currently achieving is not by choice. If you'd been asked to shut down travel, tourism, manufacturing, inequality and the commute to save the planet – you never would have done so.
If you can package just a lesson or two here;
There is a great economic cost to saving our environment from ourselves. Yes, our lives really have to get simple.
Having children is a great investment of yourself. But they have always been capable of playing by themselves until now. The more you control, micromanage and seek perfection – the more attention needed. There's a direct correlation.
If you really can't sit down and make a list of all you've done, learnt and achieved in the last few weeks – you better stop making excuses. No matter how unpopular that might be.
I can't be the only one who's developed a deep appreciation for the golden moments of calm. I only needed 4 minutes silence this morning and got 44 to write this. Everyone is back from the bottle bank- the most exciting thing we can do.
Naoisé 17th April 2020
Unconditional change not influence
"A little love that slowly
Grows and grows
Not one that comes and goes
That's all I want from you
A sunny day with hopes up
To the skies
Not a day that comes and
Dies
That's all I want from you
Don't let me down, oh show
Me that you care
Remember when you give, you
Also get your share
Don't let me down, I have
No time to wait
Tomorrow might not come
When dreamers dream too late"
That's All I Want From You
Nina Simone
Walking the beach in a rare moment when it's not invaded by people who don't even walk Christmas Day – with this song playing on repeat loop. These have become my moments of sanctuary. Every time I cry. No matter how often I've cried before. You know it'll become the soundtrack to now. In years, I'll hear this song and always think of these days.
Others post endless rubbish on social media to remind them of these times. Their lives have become so automated they think they'll need the achieve your memories feature to be able to go back. The list of tape on the floor and the queues and barren streets. I think – what are you really feeling? Storing inside?
I know I'm not the only one sitting here hoping against all hope for a new 'normal'. That you'll want a new regular. And yet everyone's biggest concern seems to be when can we all travel again? To where? A new dimension?
My mother wants to know what's an influencer? Someone society rewards with attention.
I want change. I want to plant seeds for the future. Not have the roses cut today. The ones others toss with little care for how quickly they wilt and die. How long they took to bloom.
On the days which are especially hard, I do strange math problems. Ones I instinctively know the answers too. What year did they set up their foundation to take their work out to the world? How old were they? The same age as me. I look at them cocooned – relieved they are safe. Especially, since it's taken them a lifetime for others to listen. To even know them. There was no fast track too influencer. The message was too big. Too unconventional. What they wanted heard was deeply personal but with no personal gain.
And I'm left with a new hope to add to the list of endless hopes. Will the love grow and grow for the real? Will you share because it's a true message of change and not a desperate need for attention? Will you ever feel the difference?
Change is internal while influence is external. The internal always takes time.
Naoisé 13th April 2020
Featured on Motherwell – Parenting in the time of coronavirus
Gaps in differences and contradictions
"In the depth of my soul there is
A wordless song – a song that lives
In the seed of my heart.
It refuses to melt with ink on
Parchment; it engulfs my affection
In a transparent cloak and flows,
But not upon my lips.
How can I sing it? I fear it may
Mingle with earthly ether;
To whom shall I sing it? It dwells
In the house of my soul, in fear of
Harsh ears."
Song of the Soul
Kahlil Gibran
I've not recorded a podcast of personalities amongst the crisis. Not yet. I need to find a way to do so without my judgements or preferences coming forth. Of course, I have favourites. Everyone does. Anyone who says they don't is lying. For me, I live in a lesser spotted group of beings. Ones who I suspect are all quietly rocking in a corner. It's not just our own pain either.
So how do I categorise the neighbours on both sides who turn the idyllic area into woof zone? What's in your makeup that can't care about those who share your space? Or notice when your dogs are distressed? But then I have to remind myself that they just don't think. The funny part is they'd care more about me writing about them than any suffering or nuisance caused.
I similarly need to remind myself that there is a whole portion of people out there who learn by trial and error. They just happen to be discovering right now to cost of themselves and others. That jogging on top of you is suddenly detrimental to all.
So ironically even though extroverts take their lead from the external and introverts from the internal – there is a bit of role reversal in progress now. Or at least maybe it's more evident than ever. While the extroverts will be more likely along with those analytical souls to strike up conversations on the survival of the fittest. Those internalised introverts will be worrying about everyone else, not just themselves.
Never have our priorities or ways of communicating been so apparent in difference.
Random discovery – even though I fall asleep better to audiobooks I know well. I write better to music I don't. Which I'm using to muffle the barking.
My life is mostly filled with introverts whose lives have changed little. Except maybe we talk more often about the madness because how else are we going to crow about our differences?
All my heroes continue to share the silver lining. To draw emphasis to the reset. To continue to ask the difficult question – will we really return to 'normal' after all this?
They are nearly all introspective introverts too. The positive track that is possible lies in the special beings who are swaddled in attention and character reinforcement at this time. Think of it as the ultimate tonic to bring out the best of development for a subset of young souls. Will they have such a core that they won't crave the validation in the social selfie in a few years? Have some of the current generations just been too removed from the idea of more is less? Will this be the care button humanity needed to push?
And at last, a fitting song I know has played. I have to stop to listen and digest the apt words;
"When our world falls to pieces
And the moonlight starts to hide
In a million little splinters
In the corners of our mind"
Depth of My Soul
Thievery Corporation
And still, we see the gaps. The individual needs, the society ones. The political spin, the reality. The new rich might be the ability to step off grid and sustain. The spine to say no to what doesn't feel right. The ability to realise your dogs are driving your meditative neighbours nuts.
But the real contradiction is that it's the inward who are looking out right now. Not those extroverts so influenced by the external.
Naoisé April 7th 2020
Lifting Horizon
"Love takes off masks that we fear we cannot live without and know we cannot live within." James Baldwin
It'll be a new season by the time we all emerge again. The last time I dropped off the planet was to spend a month on a research ship. I left in spring and arrived back to summer. I'd become immersed in the clouds as that's all there was to see. I' d never known the horizon dipped and rose. Or noticed the sun shone like rays through the clouds. That the sea birds would joy in the slipstreams above the ship. It's funny when you have less you see more.
Time is doing odd things right now. It's only a little over a week since for the first time in 11 years I thought – I don't want to go to work tomorrow. I've never had that Sunday dread feeling before. Ever. But especially not since I've been working for myself on my passions. I never knew what others felt till that moment. I thought right give it one more week and if it's not better press reset. So by last Saturday I sat down and created as much open-source material as I could. It was my compromise. A support net for those who wanted it. But an exit out of the disrespect.
Another week on – where are we? Shop assistants shout at you. Others are oblivious. Invincible still. We are reading obituaries. Places we thought of as first world countries are running out of ventilators.
There's a great divide happening. Those in alignment who are content in their worlds. Those restless who are voicing the inequalities to their lives. Many women are seeing they've never had an equal partnership. But suddenly it's impossible. And then there are those who seem cast off from life. Begging for slots to use food stamps.
We will be any more equal when all of this is finished? I don't know. I feel helpless. The divide seems cavernous.
But nature continues. Two swans taking up residence. I'm still so conscious of the horizon lifting as the season moves forward.
Naoisé April 2nd 2020
For the next generation
"It all depends on how we look at things, and not how they are in themselves." Carl Jung
Will fear take over? Will, we simply create a new generation of safety net minions. Lemmings to go over the cliff?

Will we be afraid to follow our passions? I worry that I'll meet more and more parents who are pushing for the good serviceable job. The one they feel is so secure. Will all the passion die? Will humanity grow or regress further?

There have been many low moments in the home over the last few weeks. We all take turns. Even Dinky dog has had his bad days. You wouldn't feel his life has changed much? But he doesn't understand why people don't want to say hello. I guess he misses his cafe time too.
One of the hardest conversations I've had was my mother crying in angst that we have too much. Will we be struck down in suffering because we do? Her worries that we don't give enough back. With me assuring all they pour through me, I pour back. And I have over the last few weeks until I couldn't pour anymore. Till I rocked in the corner.
I've been in the odd position of sitting in the middle of the world. Watching and communicating with each country as this has unfolded. I started for Chinese New Year in Singapore. Then my own relations became the epicentre of hell in Italy. Next, I heard the stories of the panic buying from Australia and the UK. I watched on knowing the US was in for the biggest storm imaginable. While those in Singapore seem so compliant they hardly seemed to suffer. The Solomon Islands has remained untouched. Except for a mass exists of the ex-pats threatening the economy. Meanwhile, over in New Zealand, we've seen the most personal approach with texts to every citizen and 'hang-out' time with the P.M. I've watched in pride as Ireland strove to protect their vulnerable early. But equally in horror as those across the water were told to get ready to lose their loved ones. And now I watch as South Africa joins the fry. I never truly appreciated just how global my own connections were until this moment. I see the same patterns of fear; good, bad and ugly. I joke I've concentrated on the good and used everything else to write.
Some families have embraced the home. Enjoying the creativity and cooking time. Even in the darkest hours in Italy, we were reminded by one; now you have time to cook all the meals you don't normally. You can simmer and soak. We suddenly have all the time in the world. I've seen a mother teach a child to read a road sign. Another whole family jog the beach. From the littlest of 3.
I've spent two years in a writing cave. Now I've emerged to talk with more people in weeks rather than months.

But there's been a dark side too. I've never felt so unsafe in every way. I've felt pain as I know those I care for suffer jobs loses and financial uncertainty. I've worried about the displacement of others from their loved ones. I've seen families start out enthusiastically towards the adventure – to only then allow their children to sink into an abyss of TV and Netflix. I worry that becoming a gamer has actually become a viable career choice. While others who offer so much seem to have become worthless overnight. With each countries lockdown, I've charted the change in value.
I worry the reset I was so enthusiastic about a month ago – now looks like a really bad recoding exercise that will be based in fear and constraint. Will we be so afraid to be freelance? Will once more the arts sector seem a no hope choice? Will we have gained any more true value for education in all this noise?
Will people be any more in alignment with their lives? Because in all of this the key I've seen – it's irrelevant what your path is providing your life is alignment for you to follow your dreams. You live to live not to work. If your life is simple everything is possible. I know lots of content people sitting out this storm. Beavering away in their passions. I know others with security in turmoil. I know plenty of good serviceable jobs gone. Richness has been redefined.
I want the next generation to not be lemmings. But I worry they will look on in all this carnage and be too afraid to be anything else.
Naoisé March 29th 2020

War in my lifetime
"My first wish is to see this plague of mankind, war, banished from the earth." George Washington
We all knew we needed to make the world simpler. More local. Less greed. But could we really have imagined before the last few weeks how this would transpire? Humans are best while reactive.
It's our consciousness that sets us apart from other species. But I often wondered has the gene skipped a few beats?
So it took a virus. Our own perceived importance. And a fair degree of panic to ground the planet. Stop our over complex lives. We've seen the best and worst. I made sure my own larder presses were filled three weeks ago. Knowing panic buying would set in and so it did yesterday. I found myself in a supermarket with bare shelves. Buying a few forgotten items for my parents. Feeling prized to buy the last small bag of flour for us to share. The woman working the checkout apologised for the delay and I told her I thought she was coping remarkably well in the madness. She laughed and explained it's been like this since first thing this morning. "The funny part is I only have one tomato and some ham left in my own fridge." I offered concern there'd be nothing left for her. She assured me there will be another delivery in the morning. I hope she's managed to stock her own fridge now.
I joked yesterday as the country closed that people were developing my life. No travel. Working from home. Simpler. Calmer. Meeting people in open spaces for walks. Working online across great distances. At last glimmers of inclusive online interactive education. It makes no odds to me – most who get me are located outside Ireland online. My life doesn't really look much different. Except now I'm not writing to you from a cafe. I tried earlier in the week but I was so distraught at the lack of care to hygiene I left. I wanted to help keep them open – but not at the cost to my life or others dear to me.
But I'm lucky. My life has already been set up for this reset button. A friend wrote to me yesterday; "introverts have been in training for this for years." His families life doesn't look any different today than last week either.
I wrote to another this morning explaining I feel like a proud innovator. His response "Innovators always await their time." Watching a teacher who did my training, nearly 7 years ago, answer other's queries on how to make remote learning interactive for really young students. I was more worried about the way the question was put – "how do I work with younger people, for the older ones they can just read on in the books?" The answer made me sucked punch the air. It made 11 years worthwhile in a flash. The response listed all the simple skills at home from cooking to games. This week, I and the teachers I've worked with have watched educators grapple to come to terms with what we've been doing for years now. I think this is the reset switch I've been waiting for. Education will never be seen the same again. It won't seem strange for me to sit in Ireland and work with people across the globe. It'll not be questioned that you can "tell enough about them." Everything I've done is now normalised. And the best bit – I wanted parents to feel in control of their child's education once more. They are since yesterday in Ireland. I'm sure that seems daunting but it's a change that needed to happen. Families now feel involved once more.
And we've not even touched on the diminishing pollution, the lack of travel, the sudden need for less – except the basics. And now we all have a value once more for the basics. How long is it since we've felt real gratitude? And our consciousness has been rebooted. Your actions affect everyone. That's the message over and over. How many people have campaigned for free open health care as a right? How many have seen the need before these weeks? This is humanities reality check.

Of course, there are deep economic consequences on the way. But you know – I can't help feeling the gap there is going to look a little different too. And if you don't travel. If you don't need a holiday from your life. If the world of the future for your children suddenly has different needs. Will there not be a saving? When you go out for coffee you'll know exactly what you are paying for – someone else's freedom. You'd forgotten the chain. The links within humanity. Maybe you never even considered them before?
I knew live through a war in my lifetime. If this is it? I can cope. So can you.

Naoisé Friday 13th March 2020
Featured on Motherwell Magazine
Space and despair in the chaos
For the first time in 11 years, I started the week not wanting to help people. Last week, I hit such a wall of despair. I spent much of the weekend crying, simply unable to process most of my feelings. Unable to get clarity on why I feel so disconnected from where others seem to be. To offer the help they sought, would be to just allow them to hide in the mirage of stagnation. Treading sludge in times of such possible upheaval.
More than anything else right now this is a mass culling of ideas. The rules society has felt for too long it needs to follow. This is not an extended study break for students to cram their course. It's a complete life reevaluation. What life do I want? What life is sustainable? Suddenly careers people once sneered at have become the foundation of a war effort. We don't all need to go to college to feel whole. This was never the purpose of education.
I'm not prepared to simply hand out study sheets or timetables. I want this to be a whole self-care package. I want to use the time to understand your core self and needs. For those struggling with literacy, it offers the greatest potential to spend the time that has been gained in a really constructive way. We are no longer battling to find a slot in the noise to learn the way we need too. Everyone can learn to read their way. We are not trying to navigate the system to find a way to do this now by stealth. We have space and time. We no longer need to make excuses about who we are and how we learn differently. Everyone does, we've just been in denial. We've spent so much time needing to fit into the rat race. What's expected of us. Suddenly nothing is as expected. It's all been culled. There's a liberation in that if you want to grasp it. It oddly feels as if we are all emitting the decay of noise from our lives – in order to become more than a half-lived life.
Others find it hard to comprehend why I don't share my methods with the world. I don't want to focus on the challenges for each person. Even if I present the best and worst possible for each – I know what you will choose to focus attention on. We have enough ways already to limit people. Those always choose darkness when given options. It's about helping people see the best of themselves while experiencing as a spectator what wrong turns are possible too. It's why I've spent two years writing in the hopes that others will be able to read their way to their own core.
Now it feels like kicking Pandora's box open again for everyone. In the legend, she put the lid back on too soon and left hope trapped inside.
Naoisé O'Reilly
23rd March 2020
This is your time
When others tell you what it'd be too pompous to say yourself. When the messages are the same; "It's your time", "Everyone will be ready to hear what you been saying."
I wouldn't have predicted or wished for such dramatic events. My message has never seemed that far ahead to me. I'm left wondering in a way what has my message been? What have others been hearing?
That having a core sense of self makes you a better human. That knowing who you are and how you tick not only makes you more secure but it stops you hurting future generations. That everyone can learn to read in their own way. That this matters for your core too. That there are no stupid people in the world. That all of this adds to making unconditional love possible. The ultimate truth is that without a core you can't ever even imagine how unconditional feels.
It's felt for me that humanity has been outsourcing living for years.
Families have children to not have the time to raise them. I often asked why did they have children? Not a popular question. What values are they demonstrating to them? An even more unpopular one.
Now we are all sitting in our self contained pods in silence re-assesing life.
I feel joy but equal terror too. There are so many dysfunctional pods out there. And innocent lives are at stake. I think dangers within of those isolated are even greater than they are from the virus outside.
My work is nowhere near done. But yes, maybe it's time for everyone to listen now.
Naoisé 19th March 2020 (Equinox – ultimate balance day)
Writing up 11 years
Getting the keys for my school, The Homework Club, has become a milestone to base my own development. It's 11 years ago now. If I'd known then what I know now I'm not sure I would have been brimming with enthusiasm that day. It was Chinese New Year too.
As I write this after another session online to the far side of the globe I'm reminded that my biggest purpose is to translate understanding of each other. That it's almost become my speciality to reward empathy and sensitivity in the world. These skills like me seem currently out of fashion. And I can't help feeling we will need them more than ever going forward.
I've spent not quite two years in a complete frenzy of writing – trying desperately not only to download all I have learnt in 11 years but to find a way to take myself out of the work. 7 books later I think I finally understand me. And now have a tribe of followers who can finally see me too. You have to ditch all those conditioned ideals and expectations to really get me. No wonder so few have until now. I never felt that rare but I guess I've joked for years I'm the alien. My biggest lesson has been you can only read me from your own reference point.
One aspect which creates misunderstanding in people about me but which makes me highly accessible to others is my lack of formality. I've never needed to hide behind my academic qualifications or speak in high academic prose. One reason I left academia was because of its lack of accessibility which I was a victim of because of my own profound dyslexia. All parents I meet feel intimidated by education. However, this doesn't mean I have a simple way of seeing the world. And if I've created it for others it's formed by endless research and methodology. I've spent my life focusing on how others need to receive communication. How each personality hears slightly differently.
Like me, my books would have been fashionable in the 19th century if philosophy and psychology could have been made accessible. I was delighted to realise recently they do fit at least one box being Novellas in length. Which I love the translation of as being 'new' very strong narrative voice. This is exactly what they are but also deeply personal and so open to all. Everyone forgets at some time they are reading a real me and projects. They've all grown closer by the end. But every reader tells me they provoke profound thought. Regardless of if they are a farmer, an academic working towards their own doctorate or a parent who dropped out of school at 15. I was fascinated to learn that regardless of their education level many read the books the same way – all taking notes. One person even said they reminded them of proverbs.
I've achieved what I set out to do when I started my own school 11 years ago this month after my own doctorate in Physical Oceanography. Independent thought and critical thinking possible for everyone regardless of education status.
To create simple you have to be a true master of understanding. I went to an art exhibition recently where I watched the development of The Irish painter J.B.Yeats' style. You have to be able to paint to strip back the layers to show the simpler abstract. It was the same for Picasso or Leonardo Da Vinci. In fact, he wrote, "Simplicity is the ultimate sophistication."
In a world where we have become so used to a mere commentary on life it hard to sell the idea of how philosophy creates a diversity of thinking or links rather than just a presented finished idea. We have got used to instant in every way. We don't study to form ourselves we do it merely to tick the box. I would argue a good educator shows and helps people experience rather than tell. This is why I have created journeys for the reader. It's exactly the same way I work with everyone.
Up until now, the only way to truly know me and understand me has been to work with me – now it's possible to do this by reading me too.
In writing a series of books I obviously went on a journey myself which gave me two profound lessons. The first, in order to truly have my equals in my life I have to honour who I am. I have spent much of my life hiding this reality as I was afraid of the attention it brought, I can't live in this way any longer. Hiding such a part of my soul for convention. Never wanting too much attention. I have to live in my full presence and be prepared to show this difference to the world. Secondly, I've always known that everyone who works with me has the potential to be my equal. To form part of my soul tribe. For this reason, I've never seen myself as a teacher. It always implies a gap and I believe in true equality. It's the place that has been possible for all my readers to reach. The journey I have gone on in writing my books with my first readers. There are volumes in what it has made possible for others.
I just want to reach the place where I can keep writing. Keep creating change without having to explain me. To finally trash that reference point we all have to judge others from. The place where I can be seen for who I am – the same place my readers have reached with me.
Naoisé February 2020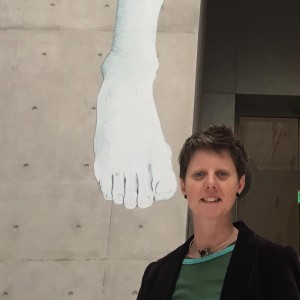 Making myself Obsolete
It's that time of the year for education in the Northern Hemisphere. A time I always reflect not only on all my student's progress but my own.
This time last year I'd just really embarked on the journey to a be a writer. To fulfil a dream. To pour myself into books to take the need for a physical me out of people's lives in order to make a difference. Everyone has always assumed I'd set up more schools. More training. But for me, the deep changes start within the mindset of each individual. Their sense of understanding of themselves. Their potential and how to express their dreams openly which have so often been locked inside. Only when you are strong as an individual can you contribute to the world around. Hense I went on a journey to explain the art of the core to people.
Of course, I'm always still working with individuals and always will be. It's how I continue to grow, develop and learn myself. But I feel my books have the potential to help many people who may not gain access to me. Even the ones who have seem to have taken themselves to a new place through the books.
These books are the most authentic self I've ever been. And as a result, I've never felt so content as I approach the end of a cycle in one hemisphere.
It seems fitting that this year I know so many more students who are now able to read too.
Naoisé O'Reilly
June 2019
I have always liked the number 7. This time of the year always makes me reflective as it was the first time of students flooding into The Homework Club in Blanchardstown in 2009. Many of these first cases turned out to be hugely influential in my own journey.
The first parent to ever ring me seeking help had a teenager who had not attended school for months having dropped out of the system. He took classes with us for 6 weeks and did so well in his state exams the school rang his mother with the results wanting to know what had changed. We worked with him for the next 3 years and hence I found myself taking on a huge number of cases with Aspergers Syndrome. I'm now known internationally as an expert in an area I never expected or set out to be.
By the following September even though I set the school up for second level students I found myself taking on the transition age before you start big school. By the following January a year after my craziness to set up my own school with my own teaching methods the youngest students were now 4.
Within this time, I had been encouraged by people to go for a number of awards. These were important to me personally as the first outside validation of my work.
I guess all along the only judge of my work, research and methods have been the result my students have gotten. From these, I have become a top referral for many organisations. I find it sad that in many cases I'm the person who people are sent to when no one else has been able to help them.
Two years after starting the school I realised I needed to convert all my work, experiences and methods into a formal system. This meant the birth of the Purple Learning Project. I have always felt there is a balance between supporting people currently in the system and making real change for the future.
I remember this odd moment of describing the basic Purple Learning method to someone and them asking who's work it was? What book could they read it in? The answer was none – my head. It's always been a bit bizarre to be so outside the box. To work in a way that has not existed before. The Homework Club was for me about proving all the wacky ideas in my own head.
Along the way in those years I developed all these ways of working with people with a whole spectrum of conditions including: ADD, ADHD, Asperger's Syndrome, Dyslexia, Audio Processing Disorders, Hearing Impairments, Home Schooling, Dyscalculia, Dysgraphia, Confidence, Bullying, Self Harm, Sexuality, Learning Disabilities, Gifted Children, Exam Fears, Child Development, People Development, Team Development, Business Success, Bereavement and so on.
When I started the school I had one main question in my head. Why do no two dyslexics learn the same way? Through working with so many people and conducting interviews which allowed me to create unique profiles for everyone I now have the answer to that question 7 years later.
I now have the recorded patterns of how personality and learning style go together.
I reached the next major crossroad in the school 4 years into the project. The students knew what we did. I collected many of their comments and feedback. It was a magic sense of achievement having created an environment they all loved so much. Hence, the tag line became "Develop Your Love of Learning". But the parents had no idea in many cases what the project was about. I felt I was missing part of the puzzle. I also felt that many parents had lost involvement in their own children's education.
Confidence Club was born.
I was also itching to take the projects nationally and internationally. Every time I did a radio interview I would be contacted by all these people rurally in Ireland with no support. Confidence Club has been about supporting students in their own homes, with the support and understanding of their parents.
Along the way, the methods have continued to develop in the background. It feels like a back room factory sometimes. The most significant one being in 2013, Periodic Table of the Development of Results. Nicknamed Purple Success. It brought my science and creative brains together. It is the table of the elements each personality needs to succeed in life. Whether it is a 3-year-old I'm helping to talk or a 5-year-old to read or a business to grow. It always just about people and their personalities.
With all the work I have done to date, my key focus in life still remains to take literacy and intelligence out of the same sentence. Because even after all these years I still remember what the teacher said to me in school at the age of 7.
Dr. Naoisé O'Reilly
March 2016.